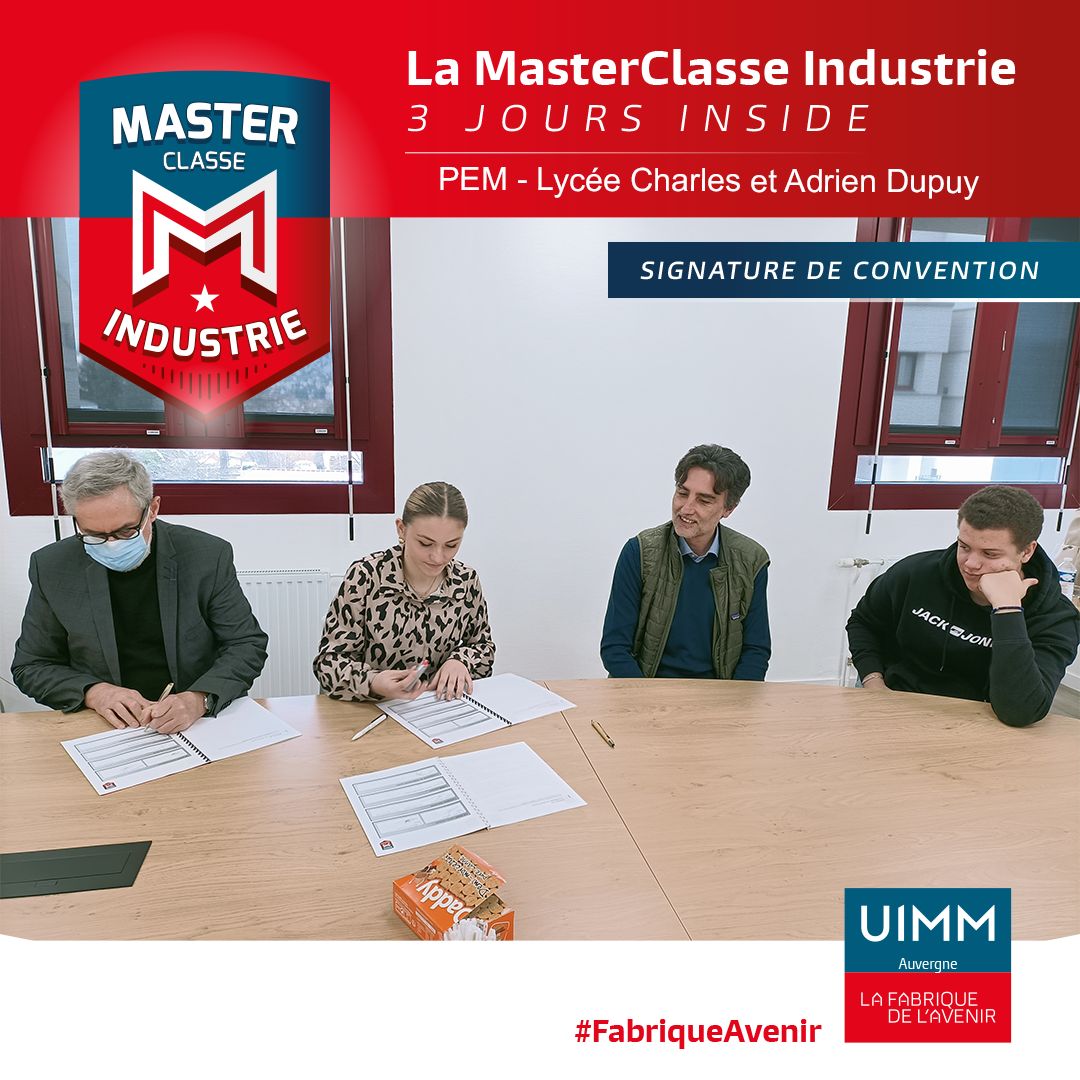 Master Class Industry signature of the agreement
The UIMM Auvergne, at the origin of this operation, went to the LYCEE POLYVALENT CHARLES ET ADRIEN DUPUY of Puy en Velay to sign the Master Class agreement which will link a group of second volunteers to the company. PEM – Aalberts surface technologies of Siaugues Sainte Marie.
A wonderful opportunity for this group of volunteers to discover the industry and the hundreds of professions that can be found within PEM! For three days, April 4, 5 and 6, fifteen students will be welcomed for an immersion in the company.